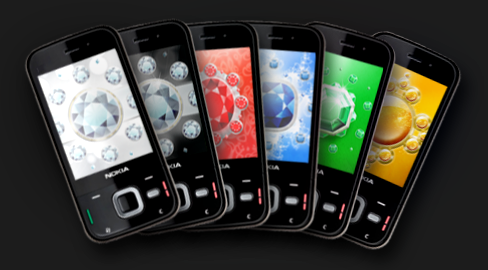 Finndesign Themes
To Consumers
Finndesign has created a set of mobile phone themes to Nokia phones called Phone Jewels. Cheer up your, or your friend's day with a phone jewel. You can find them at Nokia Ovi Store.
All themes are of professional quality that not only change the wallpaper, but also render other screen elements to match the style and colour. Pick your favourite or get them all! Availability and details may vary depending on your phone model.
Warranties, Compatibility, Installation, and Copyrights
To Businesses
In addition to other graphical user interface services, Finndesign has fifteen years of experience in personalisation of numerous high-end products selling millions today: e.g. enabling personalisation in a operating system or application level, developing personalisation tools, and producing pre-installed themes.
If you are looking for an experienced company to deal with these issues in your own project, please contact us. We provide our services globally.